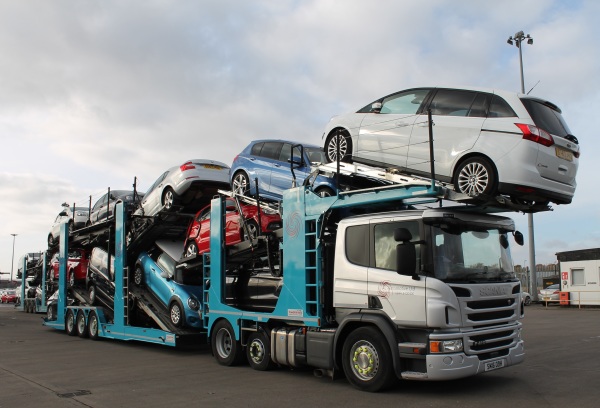 A1 Automotive Ltd

Operating throughout the UK, A1 Automotive Ltd has been a leading supplier of Automotive Logistics since its formation in 1998. Since our formation we have provided a first class service to all our customers; delivering vehicles on time and at a competitive price.



We have a fleet of over 80 modern transporters, ranging from 2 car carriers through to 12 car transporters, capable of carrying almost all types of vehicles. Our drivers are fully trained with many of them with us since the very beginning. Our drivers have grown with us as a business and understand the importance of vehicles being delivered safely, efficiently, on time and damage free. 

Due to the versatility of our fleet we can offer from single car collections through to movements involving hundreds of vehicles. We move vehicles from Classic cars or private individuals through to brand new cars/light commercial vehicles for a number of major manufacturers and Car Rental Companies. We also offer an inspect and collect service for end of lease or defleet vehicles.
We operate out of a purpose build storage facility in Central Scotland capable of storing over 2000 vehicles at any one time. As well as vehicle storage we also have full PDI facilities in which our expert team perform Pre Delivery Inspection's of new vehicles for a number of major manufacturers.
Our transporters are not solely based in Scotland; we have unrivalled coverage with many transporters based throughout the country from the North East to the South West and all points in between. We pride ourselves in being one of the very first Automotive Logistics providers to provide a 7 day operation and with our transporters based throughout the country, means we are able to respond very quickly to a customers needs and often can collect within a matter of hours. At peak periods we occasionally employ the services of subcontractors (with proven reliability!) but the vast majority of our deliveries are carried out by our own highly trained professional staff on our modern fleet of transporters.
We aim to provide all our customers with a first class, courteous, efficient and professional service from start to finish. Our transport planning, administration and management teams have VAST experience in the Automotive Logistics industry and provide unrivalled customer service at all times. No job is too big or small. Please click on the Contact Us button above to enquire for a competitive quote.